PICO™ Series Wafer-Style Static Mixer
Custom Static Mixer
316/L Stainless Steel PICO Wafer Mixer with FNPT Port and EPDM Gaskets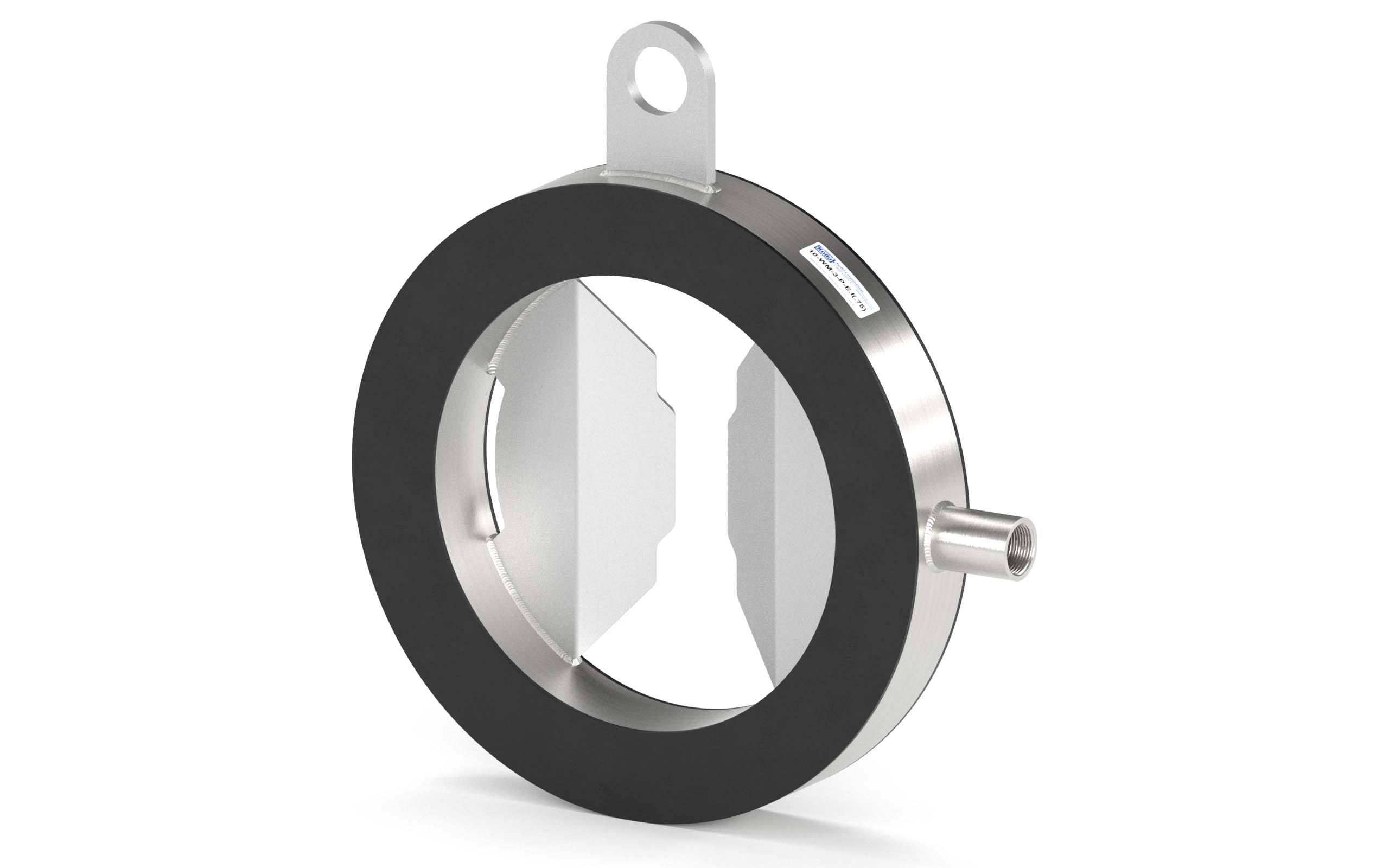 For compact mixing performance, Koflo offers the PICO™ wafer-style static mixer series. PICO (Precision Inline Compact Orifice) mixers are the most advanced wafer style mixers in the world with industry-leading pressure loss and mix quality.
Symmetrical mixing plates are flow-optimized to maximize additive dispersion and minimize pressure loss while maintaining a tight residence time distribution (RTD) for the additive flow. Other leading wafer-style mixers rely heavily on back-mixing and flow recirculation which can lead to highly transient flow characteristics, a wide RTD, and elevated chemical concentrations on the discharge side of the mixing plates. PICO series' patent-pending recirculation disruption orifices at the base of both mixing plates are engineered to ensure the recirculation process starts downstream of the mixer but prevent full recirculation zones from forming. These channels minimize the uneven effects of back-mixing and recirculation near the mixer ring while encouraging turbulent dispersion downstream. Unlike many other wafer-style mixers, PICO mixers are fully drainable when installed in any orientation.
Primarily used for low viscosity additive blending across a wide range of flows, PICO mixers are available in numerous materials of construction with chemically compatible options for all additive chemicals.