Application area
Special advantages are the small process fittings for small tanks or tight spaces. The very good signal focusing allows use in vessels with many internal installations.
The VEGAPULS 64 is a sensor for continuous level measurement of liquids. With small tanks or in case of narrow space the small process fittings offer special advantages. The very good signal focusing enables the use in vessels with many installations such as e.g. stirrers and heating spirals.
For more information please see the document here:
Datasheet
Benefit
Exact measuring results independent of process conditions
High plant availability, because wear and maintenance-free
Maintenance-free operation through non-contact measuring principle
The level sensor for non-contact level measurement of liquids can handle any measuring situation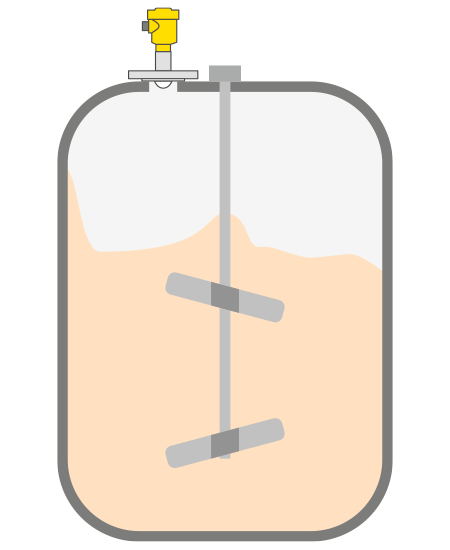 With its dynamic range of 120 dB, VEGAPULS 64 measures practically any liquid with great reliability. Its application spectrum ranges from aqueous media to hydrocarbons and liquid gases – regardless of the dielectric constant. Thanks to precise signal focusing, this level transmitter maintains maximum performance in complex liquid processing vessels with agitators or other internal components. And its very small process fittings also make it suitable for compact vessels. The level sensor is ideal for continuous measurement of any liquid in the pharmaceutical and chemical industries, in food production, energy generation and water management.